Can a bollard save lives?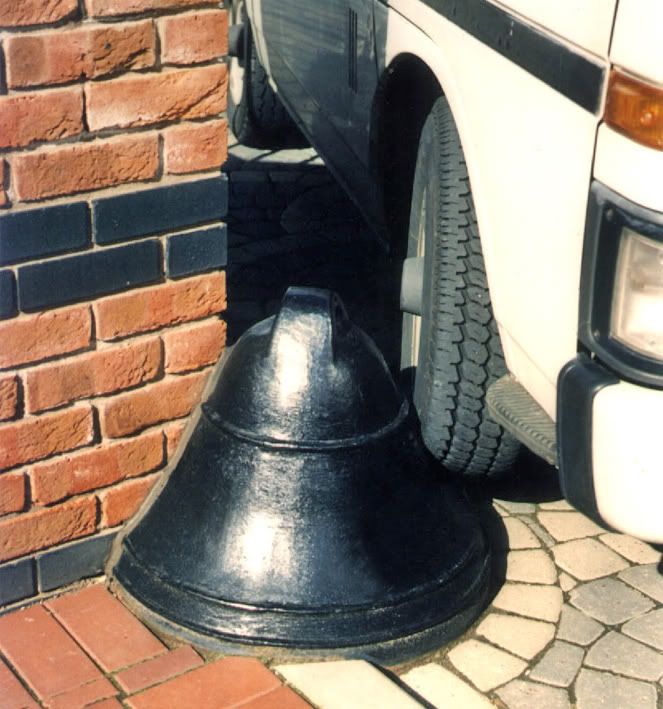 Is it possible for a bollard to save lives? Yes it is. The Furnitubes Bell Bollard to be exact.
This uniquely shaped bollard is the original and only traffic bollard that can solve multiple traffic management problems and is proven to save lives. The Bell is designed to deflect the wheels of a vehicle whilst remain in place and undamaged, protecting pedestrians, buildings and pavements.
Below are some of the benefits of the Bell Bollard:
PROVEN to last for over 25 years
SAVES LIVES - by actively keeping vehicles away from pedestrians
SAVES MONEY - long term savings on replacement street furniture and building repairs
UNIQUE DESIGN - up to 360° deflection of vehicles with minimal risk of vehicle damage
GENUINE ARTICLE - Furnitubes are the only manufacturers of the Bell Bollard in the UK
VERSATILE - 7 versions of the Bell to solve any traffic management problem

Click here to watch the Bell Bollard in action >>
Variations of the bell bollard can be used for a multitude of applications, please see below for more information:
For further information talk to us today on 020 8378 3200.